Sold out
Our Partner Bakayaro is one of the most famous bloggers about Manga, Anime and Japanese pop culture in the German-speaking countries but he also has fans all over the world. For a long time photography has been one of his hobbies and he has brought us excellent pictures of cosplays, figures or of interesting places in the Land of the Rising Sun. Since this year photography also is the central part of Bakayaro.de. This passion led to the idea of creating a photo book with his best figurine pictures. The first version was a great success and we at Figuya can now offer the second edition exclusively. This time, the book has a lot more fanservice on offer. Pictures of 18+ statues have always been a big part in his repertoire so there just needed to be a photo collection of his sexiest hentai statues. The figuBOOK in the Special H edition brings us great pictures of erotic statues of the best manufacturers in this genre. On the preview images you can already take a look at how all of it comes together. The book itself will not be censored of course.
Factsheet:
Size: DIN A5 Horizontal, Hardcover
Pages: 36
2nd Edition
| | |
| --- | --- |
| Title | figuBOOK Special H - Bakayaro Photo Book Ecchi Edition - Rerelease - English |
| Release | 2017-03-31 |
| Height | 14,8 cm x 21 cm |
| Price | 24.90 € incl 19% vat |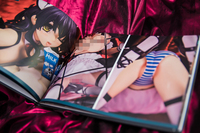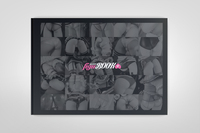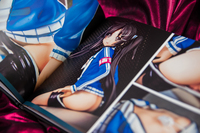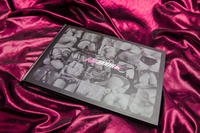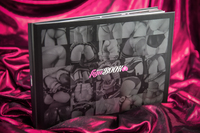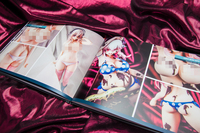 The final product might differ from the pictures in small details.
These Figures are suitable for collectors older than 18 Years.