Stocked
Low stock
The first statue of the new Kyoto Animation series Amagi Brilliant Park (Amaburi) starts off very well. The anime is based on a light novel of Shoji Gatoh and Yuka Nakajima. The main character Seiya Kanie has been a child actor once and was a big star. Now he is basically perfect in everything he does. One day, Isuzu approaches him and forces him to go on a "date" with her in an amusement park. That park is very run-down and then he gets to know that he has to save it. For that they need paying visitors and to liven up the story magic plays a part, too. Isuzu comes as a great statue made by Stronger that is distributed exclusively by Animaru! Stronger are also the masterminds behind the great Maiko statues from Puella Magi Madoka Magica and they really know how to make impressive figurines. The girl is wearing her characteristic outfit with a red blazer and is carrying her front-loader over her shoulder. Seiya knows that she is quick to pint that one at others. You can also see her long hair flowing in the wind. Isuzu simply looks marvellous so it is not surprising that she had to brush away a lot of admirers when she transferred into the new school. Do not let the chance to get this great statue slip by.
| | |
| --- | --- |
| Title | Isuzu Sento - Amagi Brilliant Park - English |
| Release | 2015-09-21 |
| Height | 21.0 cm |
| Price | 99.90 € incl 19% vat |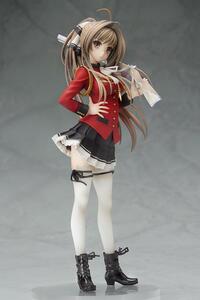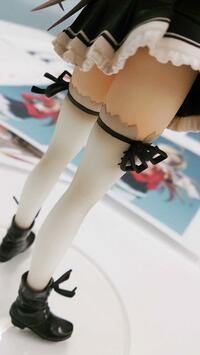 The final product might differ from the pictures in small details.
These figures are suitable for collectors older than 14 years.