Sold out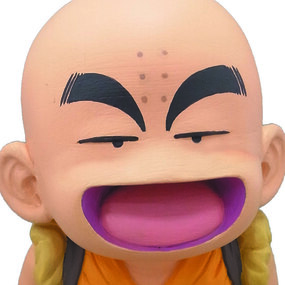 Kuririn (Krillin) is in Dragon Ball Son Goku's first training partner and becomes one of hist best friends. When they meet for the first time, both of them are still children and learn how to fight from Muten Roshi. Before that Kuririn has been an apprentice monk but left his monastery for personal reasons.
His initial form of those times is made into an approximately 14 cm tall figure of the Dragon Ball Collection series by Banpresto. Kuririn seems to have just arrived at Muten Roshi's place, as he is still wearing his monk's cowl and his pose suggests that he has just bowed, introducing himself. Kuririn has no hair, but extra large eyebrows. He also has no nose. These features give him a high recognition value. Son Goku as a child was published in the same series and of course we have him in the shop, too!
| | |
| --- | --- |
| Title | Kuririn / Krillin - Dragon Ball Collection - English |
| Release | 2017-01-09 |
| Height | 14 cm |
| Price | 29.90 € incl 19% vat |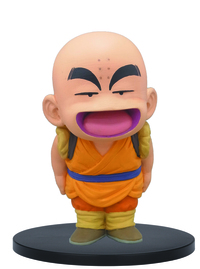 The final product might differ from the pictures in small details.
These figures are suitable for collectors older than 14 years.