Sold out
With Kanon, Air and Clannad the company Key is one of the most important video game makers of stories that went on to become some of the great drama animes. The first few have been Eroge but Clannad has been produced as an all-ages title from the beginning to put even more focus on the plot. After the Re-release of the Tomoyo statue we now also get to see a reproduction of this nice figure of Kyou after her first release in 2010. The girl has some very different sides to her, sometimes caring and making the Bento for everyone and sometimes she is very stubborn and easily irritated. She still is a star at her school also thanks to her athletic abilities. The figure takes up that topic and shows her in a kneeling position directly from the gym storage room. The Vaulting Block acts as a base for her but can also display her for ferself and she comes with an extra cushion base for that purpose. Kyou has a very charming expression for us that shows her more vulnerable side while she is wearing her sports outfit.
| | |
| --- | --- |
| Title | Kyou Fujibayashi - Gym Storeroom - Re-Release - English |
| Release | 2016-06-16 |
| Height | 12 cm |
| Price | 99.90 € incl 19% vat |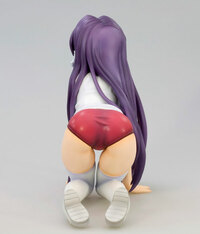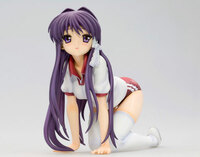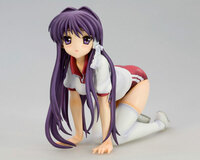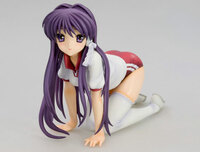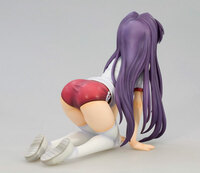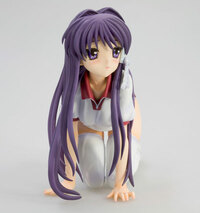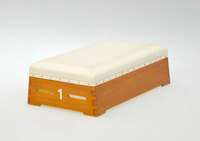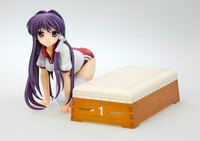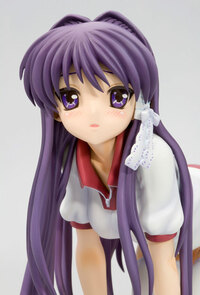 The final product might differ from the pictures in small details.
These figures are suitable for collectors older than 14 years.