Sold out
One of the main characters from the game Muramasa: The Demon Blade (or Oboro Muramasa) is shown in a wonderful new statue made by Amakuni and distributed by Hobby Japan exclusively. The princess of the house Kagami is possessed by a spirit and has to deal with that problem throughout the game and flees the castle at the beginning. This figure shows a very revealing version of her when she is on her way to or from a hot spring. Momohime is only clad in a towel that doesn't cover all that much and she is seen standing on a nice sculpted base that looks like stone. It gives off the impression of a hot spring lying in the mountains nicely. Her face is showing a rather embarrassed expression which is not surprising given the situation she is in. Alter has done a statue of the character in the past which is now very rare und worth a lot of money so it is very nice to see a new rendition of the character getting made.
| | |
| --- | --- |
| Title | Momohime - Amakuni / Hobby Japan Exclusive - Yukemuri Onsen Zanmai Version - English |
| Release | 2016-07-22 |
| Height | 25 cm |
| Price | 179.90 € incl 19% vat |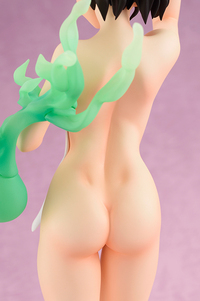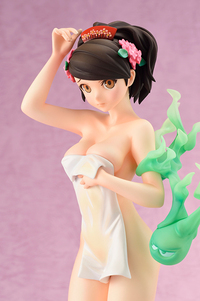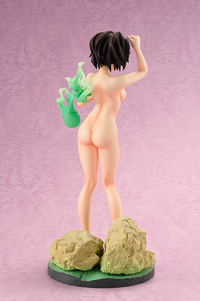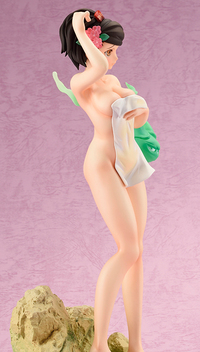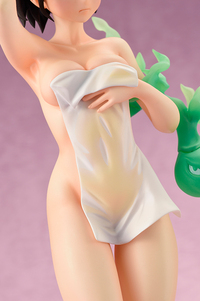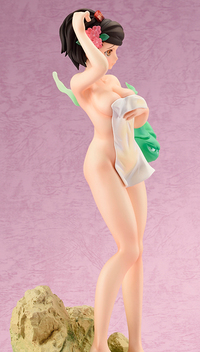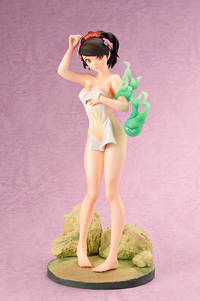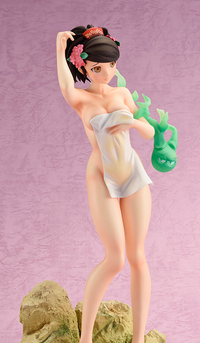 The final product might differ from the pictures in small details.
These figures are suitable for collectors older than 14 years.