Preorder
Takashi Takeuchi delivers a new impressive version for his favorite character design. Saber form the Fate franchise is the big figurehead for the company Type Moon as a whole and this is a very cute rendition of her. The figure is produced by Stronger who have made quite a name for themselves in the past couple of years with one impressive release after another. The usual blue and white colors still dominate the color scheme but the overall look as a Racing Queen is a completely new sight for the servant. Her pose is dynamic and she shows us a very charming and happy expression. She also has the Excaliparasol with her. Her powerful weapon has been exchanged for an umbrella in the same style. It also has a nice pattern and is full of nice little details. Cheered on by this Saber, you just have to give it you all!
| | |
| --- | --- |
| Title | Saber Type Moon Racing Stronger Figure Umbrella Takashi |
| Release | 2017-10-24 |
| Height | 24 cm |
| Price | 196.90 € incl 19% vat |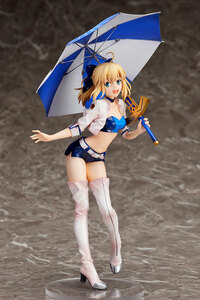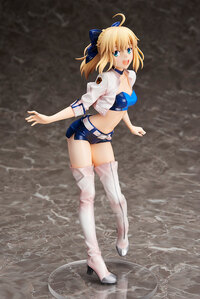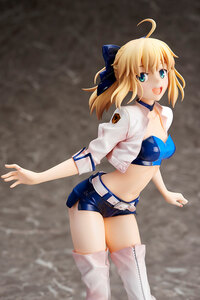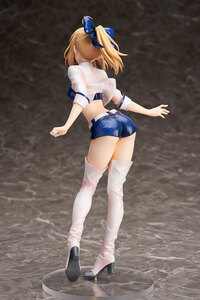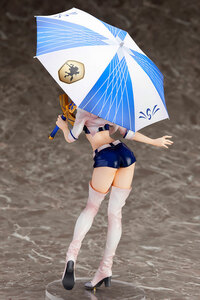 This is a preorder. You can find an approximate release date in the description of the item.
The final product might differ from the pictures in small details.
These figures are suitable for collectors older than 14 years.