Preorder
Alter now presents Eli Ayase, adding her to the Love Live! School Idol Festival line, and she comes in a especially pretty and playful stage outfit. It consists of a short dress with a bow tie at the back. Long ribbons are hanging down to the floor. The ribbons are blue on one side and show a red and black checked pattern on the other. The rest of the costume is also made of different colorful fabrics, which at the same time make a noble impression, intensified by the extensive usage of lace. Gloves and stockings are created in an asymmetrical way and Eli wears a small hat at one side of her head. Even the microphone gets its part of the decoration. Altogether she is a figure which was carefully worked out in many lovely details and should not be missing in any Love Live! collection.
| | |
| --- | --- |
| Title | Eli / Eri Ayase - Maid Cafe Ver. - English |
| Release | 2017-11-30 |
| Height | 24 cm |
| Price | 214.90 € incl 19% vat |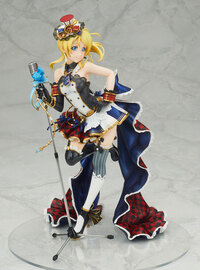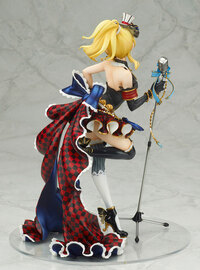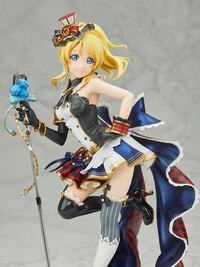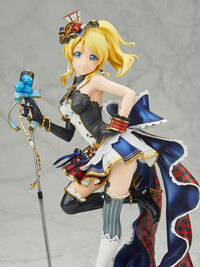 This is a preorder. You can find an approximate release date in the description of the item.
The final product might differ from the pictures in small details.
These figures are suitable for collectors older than 14 years.