Sold out
After the two Nendoroid versions of Link that Good Smile has presented us already there was time to let him be joined by his wonderful princess. She is based on her character design for the popular Windwaker title in one of the most popular of all video game franchises there are. Of course, Zelda looks great in the chibi-style of the Nendoroids, too. She comes with three different faces for us. One shows a smiling Zelda, the next is a cute winking face and the final one is a determined facial expression for fighting scenes. Her bow and one of the enormously powerful Light Arrows is also included so that you can recreate some of the epic moments in the game. As an additional extra she also comes with something for all of you who already have the Windwaker Link Nendoroid in their collection. The Master Sword and the Mirror Shield are waiting to be held by him and you can put both of them up together for a nice display.
| | |
| --- | --- |
| Title | Nendoroid 620 Zelda - The Windwaker HD Version - English |
| Release | 2016-12-29 |
| Height | 10 cm |
| Price | 64.90 € incl 19% vat |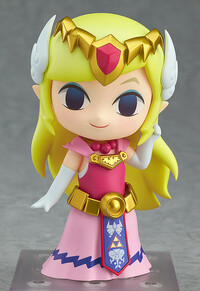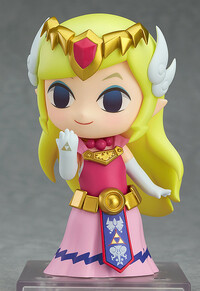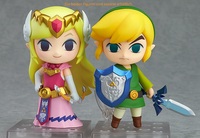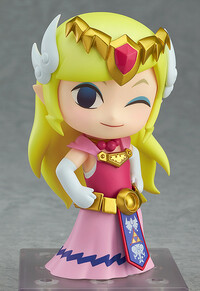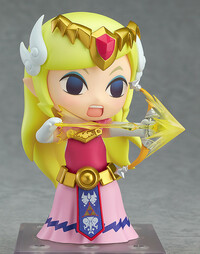 The final product might differ from the pictures in small details.
These figures are suitable for collectors older than 14 years.