Preorder
Minna is the Wing Commander of the 501st Joint Fighter Wing and therefore responsible for the defense of Britannia against the Neuroi. Initially she hails from Karlsland (Germany), big parts of which have already fallen prey to the Neuroi. Before those alien force appeared, Minna planned to study music, as she is a talented singer and can play the piano. In one episode of the anime it becomes pretty clear she harbors feelings for Mio Sakamoto, when she tries to stop her from fighting against the Neuroi by all means because Mio is at an age when her magic powers are waning.
Conveniently this nendoroid can be displayed in a nice friendship scene with Mio. Of course she can also be shown floating with her striker unit and the rifle. When she flies she gets the ears and tail of a wolf. Included in the box are various faces and hands as it is usual for nendoroids. If she isn't fighting, Minna can look pretty cute!
| | |
| --- | --- |
| Title | Nendoroid 713 Minna-Dietlinde Wilcke - English |
| Release | 2017-07-24 |
| Height | 10 cm |
| Price | 54.90 € incl 19% vat |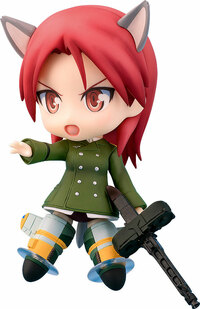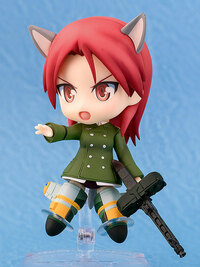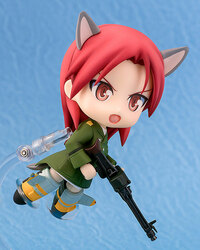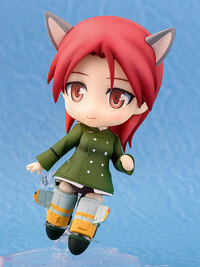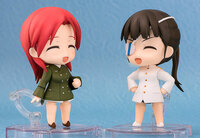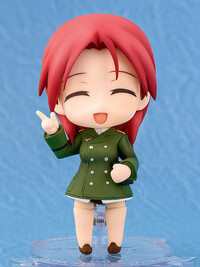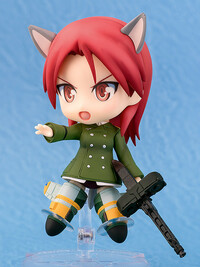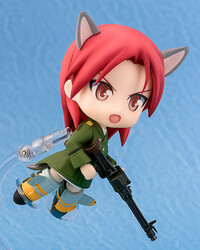 This is a preorder. You can find an approximate release date in the description of the item.
The final product might differ from the pictures in small details.
These figures are suitable for collectors older than 14 years.