Preorder
The series Space Battleship Yamato is originally from 1974/75 and got a makeover in 2012, titled Space Battleship Yamato 2199. Starting in February 2017 there will be a sequel, so far known under the title Space Battleship Yamato 2202: Warriors of Love. We hope it will soon be available as a subtitled version.
As a foretaste we get this interesting statue of Yuki Mori by Megahouse. She poses on an anchor and playfully sticks out her tongue at the beholder. She can take off her jacket, under which she wears a yellow bikini. The chain can be draped around her just as you like. Including the anchor, this figure stands 23 cm tall. The base comes in metal optic.
Yuki plays an important role in many episodes. Of the women in the series she is the one with the most mysterious background, as she shows a striking resemblance to the Iscandar princesses. We learn that she and Princess Yurisha were in a car crash together, which is why Yuki suffers from Amnesia. Dessler, the ruler of the Garmillas, uses this resemblance for his own goals. Even Queen Starsha thinks Yuki is her deceased sister Sasha at first. In the series there are often speculations about Yuki secretly being an alien. Whatever the case, she looks awesome with this anchor, so she deserves a place in your display cabinets!
| | |
| --- | --- |
| Title | Yuki Mori - Yamato Girls Collection - Megahouse - English |
| Release | 2017-07-24 |
| Height | 16 cm / 23 cm mit Anker |
| Price | 212.90 € incl 19% vat |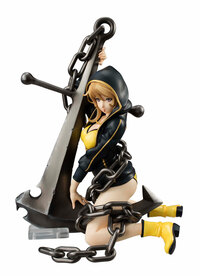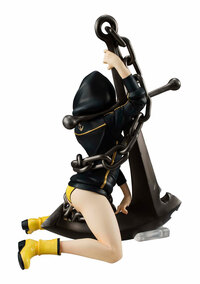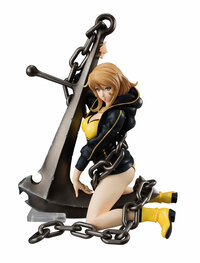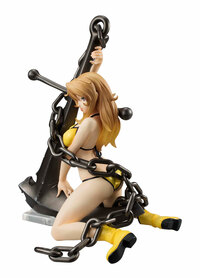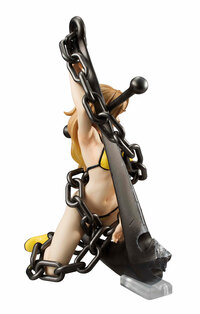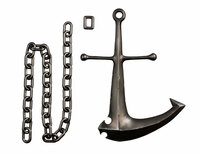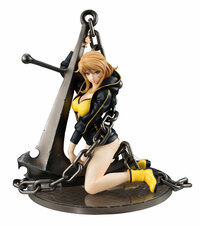 This is a preorder. You can find an approximate release date in the description of the item.
The final product might differ from the pictures in small details.
These figures are suitable for collectors older than 14 years.